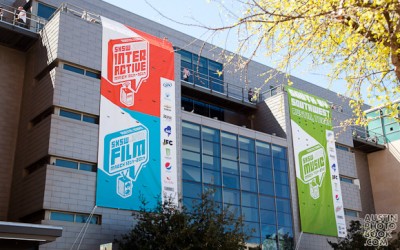 On Friday, I'll be heading to SxSW in Austin, Texas for two panels.
Saturday at 11a, Steve Stoute and I will be having a conversation about America's multiracial future.
And a few hours later, at 1:30p, myself and Tony Cornelius — son of the legendary Don Cornelius — will celebrate the legacy of Soul Train with some moving and incredible clips from the show's 35 year history.
See you there. Hit me up at @dancharnas on the Twitters. And read a bit of my interview with Chase Hoffberger in the Austin Chronicle here:
"Don't say multicultural," Russell Simmons once told journalist Dan Charnas. "Say multiracial. It's one culture."

Simmons is partially responsible for the latter point being more true today than it's ever been. As the founder of pioneering hip-hop label Def Jam Recordings, he played an integral role in black music crossing over into mainstream culture. Think the Beastie Boys, Run-DMC remixing Aerosmith's "Walk This Way," or LL Cool J's premiere on MTV.

Dan Charnas reported on all of it for The Source, the first major-market magazine to exclusively cover hip-hop. Last year, he published the mind-bendingly detailed The Big Payback: The History of the Business of Hip-Hop, a 672-page analysis of every rap deal that made America the colorful society it is today. He knows a thing or two about the power of the crossover.
Read the rest here…